Homeless and abandoned animals find homes, food, and medical care through AWL.
Your generous support enables us to provide veterinary services (medical expenses, vaccinations, emergency care, and spay/neuter) to local animals in need and to donate dog and cat food to local area food banks.
The Animal Welfare League of the Northern Neck, Inc. (AWL) is a non-profit organization whose mission is to prevent animal cruelty and promote the humane treatment of animals through education, veterinary care, and adoption.
Established in 1965, we serve Lancaster, Northumberland, Westmoreland, and Richmond Counties in Virginia. We are not affiliated with any shelters and do not receive funding from any county or state governments. We are an all-volunteer organization and rely on donations, grants, and fundraising activities along with sales from our Thrift Shop in Kilmarnock, VA.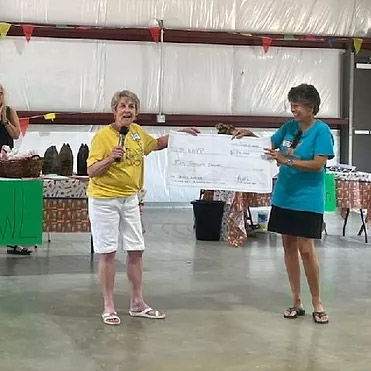 AWL President Sara Ford presents a check for $50,000 to Northern Neck Partners for Pets (NNPP).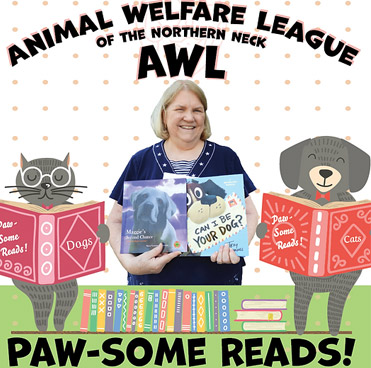 AWL has a new community program to provide primary schools with books about humanely treating animals.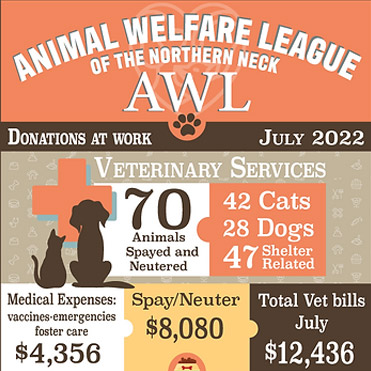 Learn more about how we put your donations to work each month and how we serve our local animals. READ MORE >>