Support a humane community with AWL by making a Giving Tuesday donation!
Your generous contribution to the Animal Welfare League of the Northern Neck (AWL) supports vital programs, from providing food to sponsoring live changing spay/neuter procedures.
Thank you for being a crucial part of this compassionate cause!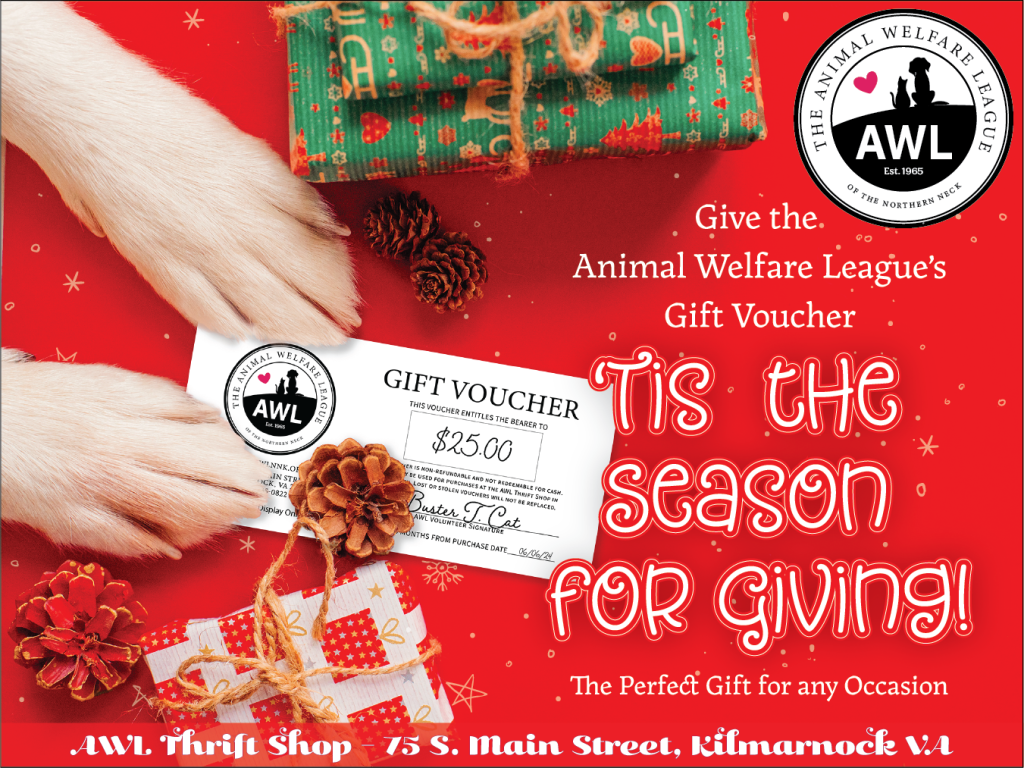 We are very proud to announce that the Animal Welfare League of the Northern Neck has earned Candid's Platinum Seal of Transparency.
Candid (formerly GuideStar) is the world's largest source of information on nonprofits, foundations, and grants, and the Platinum Seal is its highest recognition for nonprofit transparency. To receive the Platinum Seal, the Animal Welfare League shared extensive information about its organization and operations, including financial data and evidence of its impact on the lives of dogs and cats in the Northern Neck. The Platinum Seal of Transparency is yet another demonstration of our commitment to the Northern Neck community and our generous supporters. Candid is a great resource for potential donors to see in-depth information about our goals, strategies, abilities, and achievements. You can
find our Candid profile here
.