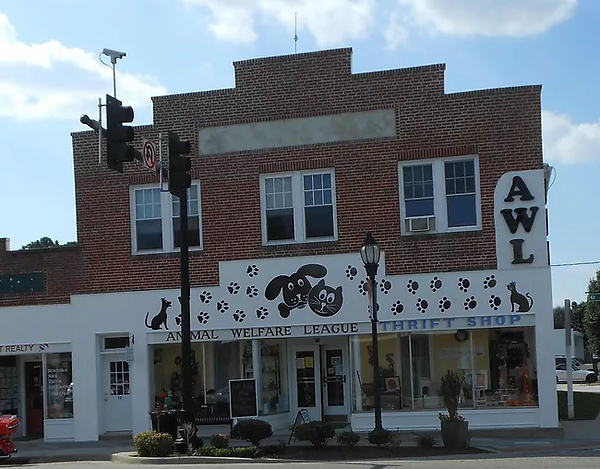 75 South Main Street, Kilmarnock, VA 22482
Phone: 804-435-0822
The AWL Thrift Shop in downtown Kilmarnock, VA has a vast assortment of quality items for sale. At any given time, we may have furniture, kitchen gadgets, household goods, rugs, small appliances, dishes, utensils, and cookware, decorations, clothing, shoes, lamps, jewelry, toys, pet items, books, and more!
We are constantly getting new items in stock, so stop in regularly to see what treasures you can find. And there is always something on sale!
Thrift Shop Hours: Thurs-Sat 10am-4pm
100% of our proceeds goes to support animal welfare!
Our inventory is always changing as new items come in every week. We cannot guarantee what we have or what you will find on any given day, but here are a few photos of items we have recently had in the store.
Donate to the Thrift Shop!
Our mission relies on your donation as 100% of our proceeds go to support animal welfare. Donations can be brought to the rear door of the AWL Thrift Shop, 75 South Main St., Kilmarnock, VA., 22482, Thursday – Saturday from 10:00 AM to 4:00 PM.